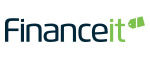 Fair & Flexible
Make additional payments any time without penalty.
Easy & Affordable
Get a lower payment by choosing an amortization period of up to 180 months. 7.99% to 11.99% interest rate.*
Private & Secure
Bank-level encryption (AES-256 bit SSL) to protect your personal information. Privacy policy.
Upfront & Open
We add a small fee to the loan amount. There are no hidden or additional charges. Learn more.